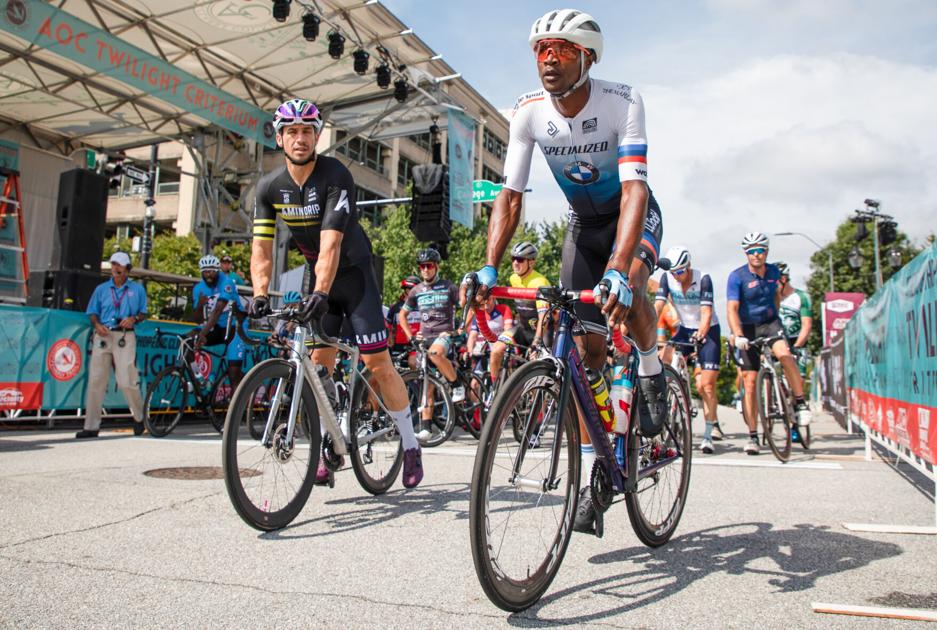 Team L39ion took home top honors at the 2021 Athens Twilight Criterium race. Skylar Schneider won the women's race with a time of 1:02:27 while Tyler Williams took the top spot in the men's event behind a time of 1:42:02. Both of the winning riders race for team L39ion out of Los Angeles.
After being cancelled in 2020, the Athens Twilight Criterium came back with a bang welcoming thousands of spectators to the Athens streets for a weekend long event. Live music, food and even a VIP experience helped to cap off the end of summer. The large crowd was a pleasant surprise to certain racer's.
"I want to thank everyone for coming out because this was the best crowd of the year," Williams said.
The event, which was sponsored by Athens Orthopedic Clinic, grouped together over 20 races and was capped off by the women's D1 Pro-1-2-3 and the men's D1 Pro-1-2 on Saturday evening.
Schneider came out quick in the women's race by taking an early lead and keeping it for most of the event. As the race went on a clear group of seven broke away from the rest of the racers. Schneider and her L39ion teammate, Ryan were accompanied by Maggie Coles-Lyster, Rachel Langdon and Olivia Ray. The head group came around to lap the rest of the field around the 30-minute mark.
Schneider finished just milliseconds before Coles-Lyster(1:02:27) to take home the women's trophy. The win was her second of the weekend after her victory in the Spartanburg Criterium on Aug. 20.
The men's race started out similarly to the women's with one group breaking away after a few laps. The men's group, which boasted 11 racer's, experienced multiple lead changes with the winner, Williams, only taking the lead on the final lap.
"In the end it came down to getting the job done," Williams said. "This is a selfless team and everyone puts it out there for each other. I just got the lucky job of finishing it today."
The Athens Twilight Criterium was the eighth race in the USA Crit tour this season. Teams will travel to El Paso, Texas for the Sun City Criterium in early September for the next race on tour.