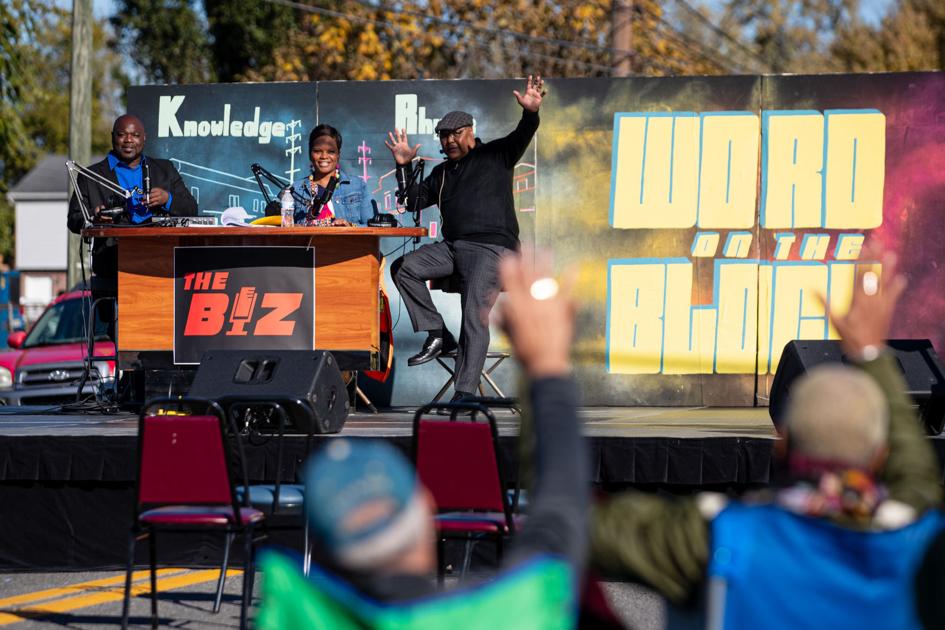 HUNTINGTON — Scholars, musicians and podcast hosts combined efforts Saturday for "Word on the Block," a new production featuring a multiple-disciplinary approach to entertainment and education.
Held on 8th Avenue in Huntington, between Hal Greer Boulevard and 17th Street, Saturday's production covered everything from the role of women in slavery to mental health in the African American community. Former Black Huntington residents, including Carter G. Woodson — known as the "Father of Black History" — were also discussed.
Cicero Fain III, the visiting diversity scholar at Marshall University, was on hand and discussed the history of Black entrepreneurship. Fain said the unique format of the production could make the information more accessible for a wider audience, while also showing the importance of understanding the history of Fairfield and Huntington.
The production, which was supported by the West Virginia Arts Council, served as the continuation of an initiative to bring arts-centered events to 8th Avenue.