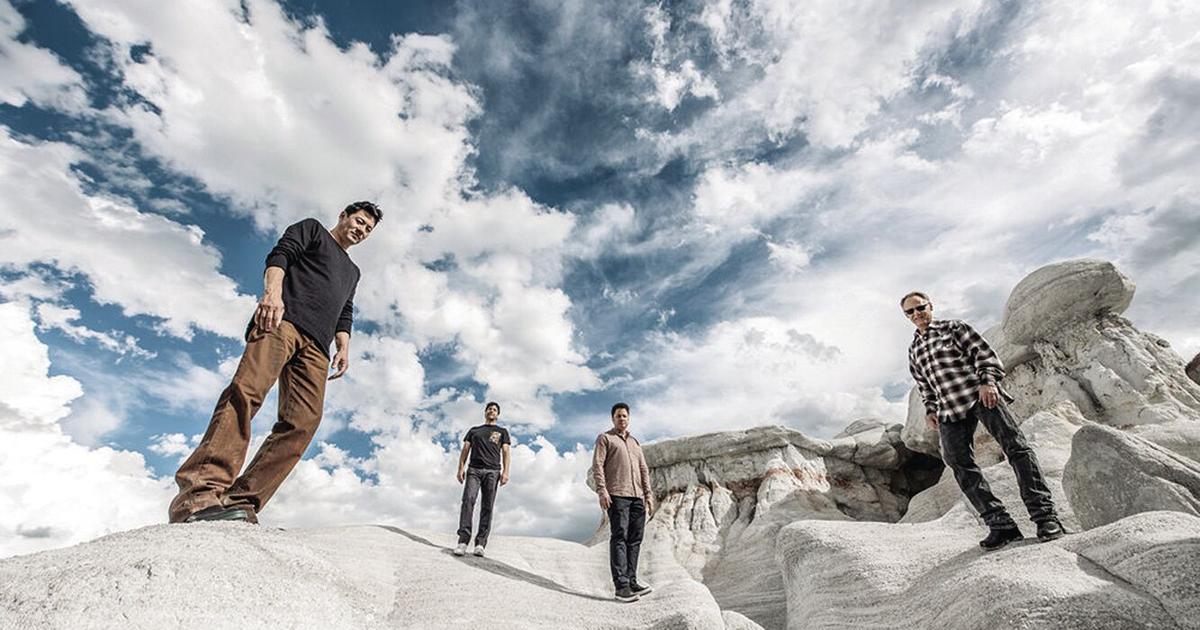 #inform-video-player-1 .inform-embed { margin-top: 10px; margin-bottom: 20px; }
#inform-video-player-2 .inform-embed { margin-top: 10px; margin-bottom: 20px; }
KOBRA THIGHS, 8:30 p.m. Friday, Jan. 7, Orchard Mesa Cruisers, 2692 U.S. Highway 50, Vail Valley punk rock band with guests Heath Jensen from Australia, 10-67 from Vail and David Abad, facebook.com/ValiantHeartProductions.
FIRST FRIDAY ART EVENT, 5–9 p.m. Friday, Jan. 7, Black Poppy Gallery, 530 Main St., Suite E, featuring artists Cordero Marez, Trevor Adams, Rachel Whitman, Giselle Genova, S.E. Wandz, Rhyan Montgomery, Rachel Whitman, Cierra Applegate, and A.J. Schlechten, refreshments available, facebook.com/blackpoppy530.
FIRST FRIDAY OPENING RECEPTION, 5–7 p.m. Friday, Jan. 7, Montrose Center for the Arts, 11 S. Park Ave., Montrose, "Canopy of Colors: Through the Lens of New England," colorful, historical pictorial journey with photographers Jill and Rick Myers, live music by Kimah, cash bar, mc4arts.com, 970-787-9428.
AWAITING ETERNITY, doors 7 p.m., show 8 p.m. Saturday, Jan. 8, Mesa Theater, 538 Main St., with Drift Away Dreamer, $10–$12, mesatheater.com.
TYLER FARR, 8 –11:30 p.m., Saturday, Jan. 8, Warehouse 25Sixty-Five, 2565 American Way, $30, warehouse2565.com.
MORIAH WOODS, doors 6:30p.m., show 7 p.m. Saturday, Jan. 8, Healthy Rhythm Art Gallery, 232 E. Main St., Montrose, multi-instrumentalist, dark folk singer/songwriter from Colorado, living in Poland, $17, tickets at healthyrhythm.net.
THE LONELY ONES (formerly Bobaflex), doors 6 p.m., show 7 p.m. Sunday, Jan. 9, Mesa Theater, 538 Main St., with guests Sunflower Dead, $16–$18, mesatheater.com.
THE TUESDAY JAM, 7–10 p.m. Tuesday, Jan. 11, Charlie Dwellington's, 103 N. First St., take an instrument, 241-4010.
MESA COUNTY LIBRARIES ARTIST IN RESIDENCE MEET & GREET, 10:30 a.m.–12:30 p.m. Tuesday, Jan. 11, 970West Studio, 502 Ouray Ave., first in a series of visits with Western Slope poet, writer and editor, Jill Burkey, 970-243-4442, mesacountylibraries.org/services/970weststudio/air.
A LITTLE NOON MUSIC, 12:15 p.m. Wednesday, Jan. 12, First United Methodist Church, 522 White Ave., featuring clarinet and piano duo Jun Watabe and Molly Noel, donations accepted, fumcgj.org/a-little-noon-music.
SONS OF SERENDIP, 7:30 p.m. Thursday, Jan. 13, Avalon Theatre, 645 Main St., Community Concerts of the Grand Valley concert featuring the classical crossover quartet, individual tickets if available at the box office, $35, 970-243-1979, communityconcertsgrandvalley.org.
#inform-video-player-3 .inform-embed { margin-top: 10px; margin-bottom: 20px; }