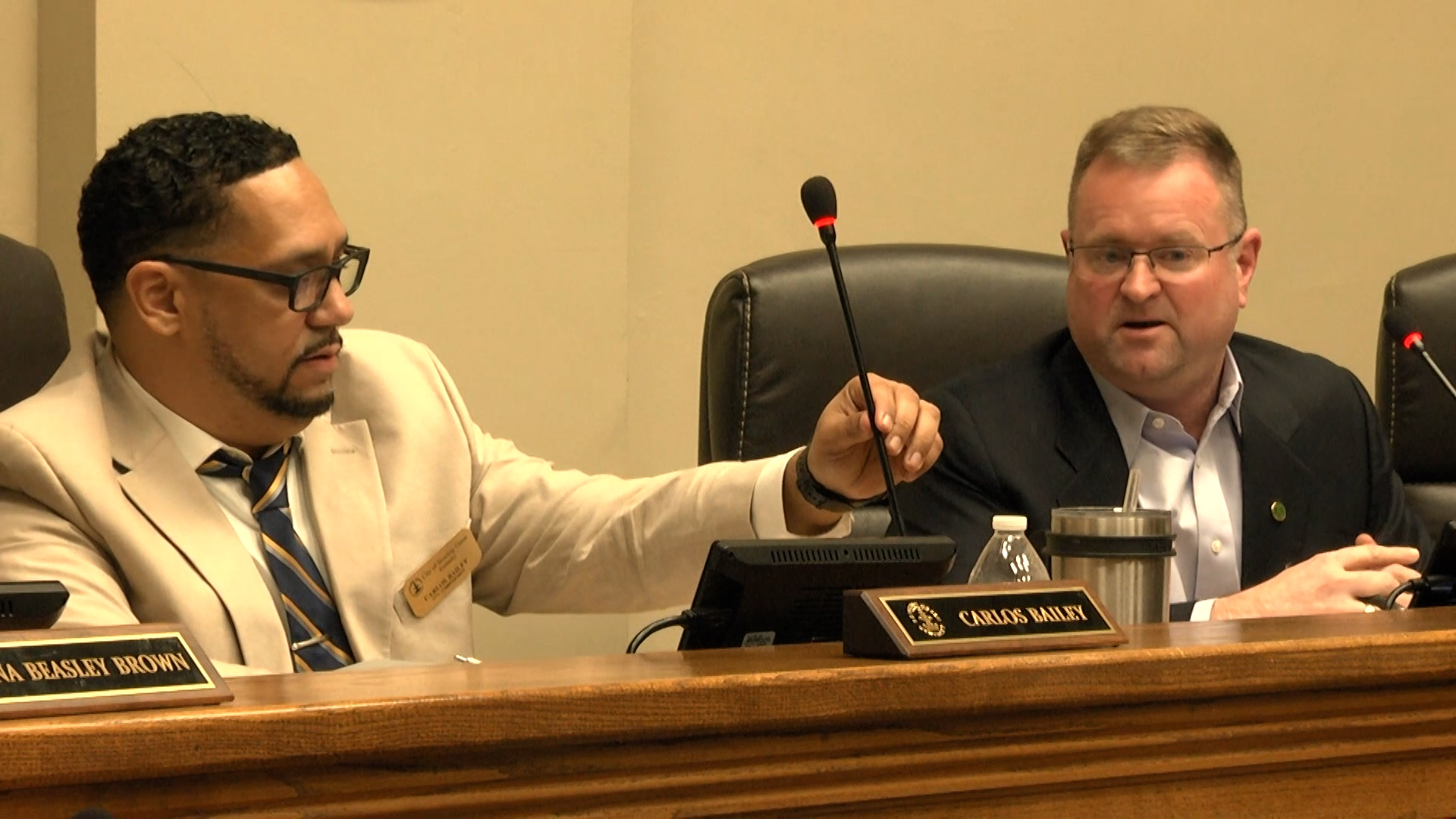 BOWLING GREEN, Ky. – Tuesday night's night's Bowling Green City Commissioners meeting brought up some controversial topics, including commissioner pay raises and the Downtown Entertainment District.
Tuesday's three-and-a-half hour long Bowling Green City Commissioners meeting brought up a number of hot topics.
Mayor Todd Alcott says there has not been an adjustment on commissioners' salaries in 22 years since 1999.
The commissioners make $16,000 per year.
Alcott proposed that the new commissioners elected this November should make $31,500, or around $15 an hour. If passed, this pay change would not affect the Commissioners right now. It would change for the new commissioners January next year.
"We're the third largest city in Kentucky, and if we don't [vote now], it would not be able to go into effect until January 1st, 2025," explained Alcott. "And I think that's just too long. Now is the time to do it, and that's why we're doing it at this moment."
Commissioners Carlos Bailey and Dana Beasley-Brown both voted no.
Beasley-Brown said, "A lot of our employees do not get paid adequately for the way they serve our city. We have to take care of our people before we take care of the board."
"At this moment I have to be a no as well," agreed Bailey.
Commissioner Sue Parrigin disagreed, saying the pay raise isn't actually about the money.
"It's hard to recruit people to do this job when the compensation is nowhere close to what it needs to be," Parrigin said.
The split vote will have another vote when Commissioner Melinda Hill is present.
News 40 reporter Meghann Stamps caught up with Commissioner Hill on Wednesday to see what she had to say.
"I've been shocked for years that the magistrates make so much more than the city commissioners," said Hill. "They serve fewer people than we do as commissioners… but if commissioners do not think this raise needs to happen, we should withdraw our names [from running again]."
During the second half of the meeting, commissioners continued their discussion about the Entertainment Destination Center.
Though there was no vote at the meeting, the commissioners agreed to move forward with drafting an EDC ordinance.